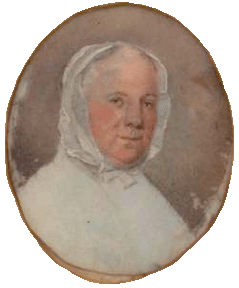 Benjamin Woolsey, son of Captain George and Hannah Woolsey, of Jamaica, Long Island, was born in that town, November 19, 1687. His grandfather, George Woolsey, emigrated from Holland in 1623, and married in New York in 1647.
His parents were Presbyterians; and immediately after graduation he began the study of theology and appears to have continued it at home, though the Jamaica dissenters were then without a pastor.
By the summer of 1710 he had married Abigail Taylor, the only child of John and Mary (Whitehead) Taylor, of Oyster bay, Long Island. Her father was long since dead, and her mother was now the widow of the Rev. William Urquhart, the Episcopal missionary to Jamaica from 1704 to 1709.
In 1711 we hear of Mr. Woolsey as preaching for a single Sunday to the Presbyterians of Hopewell, New Jersey (where his elder brother resided), occupying for the purpose the Episcopal church and so causing a great scandal.
In 1714 he was invited to become a colleague-pastor of the church in Huntington, Long Island, but declined the invitation. In January, 1714-15, he describes himself as "of Dosoris," an estate nearly two miles north of the village of Glen Cove, where his wife's father had owned much land, and where he himself eventually settled on a farm containing upwards of a thousand acres. The name Dosoris has been variously interpreted, as an Indian name, or as a Latin designation given by Mr. Woolsey (dos oris or dos uxoris); it is said to have been used, however, before his time.
He was ordained and installed in Southhold, Long Island, about the middle of July, 1720, succeeding the Rev. Joshua Hobart (Harv. Coll. 1630), who died February 28, 1716-17. In 1736 he resigned his pastorate, that he might return to Dosoris and cultivate the estate left to his wife by her father. Here he lived for the rest of his days, preaching as opportunity offered, and during much of the time regularly in his own house.
He died at Dosoris, of a disease of the kidneys, August 15, 1756, in his 69th year.
His tombstone commemorates him as one "who, in the United Character of the Gentleman, the Christian, the Divine, shone with distinguished Lustre and adorn'd every Station of public and private Life with Dignity and Usefulness. Early devoted to the Work of the Gospel Ministry, endowed with the Gifts of Nature and Grace, he Employ'd His Superior talents in the Service of his Divine Master with Fidelity and Zeal."
A notice in the New York Mercury, soon after his death, has this just tribute of praise:-
Oysterbay, on Long-Island, August 20, 1756. Last Lord's Day Morning, departed this Life in the 69th year of his Age, and on Tuesday was decently interred, the Revd. Mr. Benjamin Woolsey, of this Place. He was a Gentleman whose intellectual Powers were much above the common Level. These improved by a liberal Education, and early sanctified by divine Grace, eminently furnished him for the Service of God and his Generation, in the sacred Office of the Gospel Ministry; to which he accordingly devoted himself, and was ordained a Pastor of the first church in Southhold.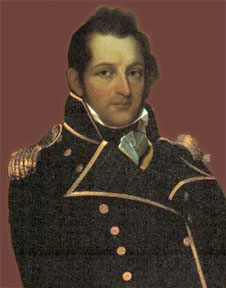 Naval Officers, James Fenimore Cooper, 1846
Melancthon Taylor Woolsey was born 05 Jun 1780 in New York City, the son of General Melancthon Lloyd Woolsey and Alida Livingston, the sister of Henry Livingston, Jr.. He studied law in Whitesboro NY with his uncle, Jonas Platt, the husband of Helena Livingston, Alida and Henry's sister. Platt was then a NY Congressman, and living near Henry's daughter Catharine and her husband, Arthur Breese. In 1800, Woolsey quit the law for a more adventurous career in the Navy, beginning with service in the war with the Barbary corsairs. He was promoted to lieutenant of the U.S.S. Constitution.
From 1808, he served on the Great Lakes, constructing the brig Oneida, whose guns he used to force a superior British force to withdraw in 1812 at Sackett's Harbor. In 1813 Woolsey was promoted to Commander, while still in charge of the Oneida. He was subsequently given command of a new and larger schooner, the Sylph. In 1814 Woolsey was given command of the Jones, a brig of twenty-two guns. After the war, Woolsey continued in Sacketts Harbor until he was given command of the Constellation frigate, his last service afloat. He was in charge of the Pensacola Naval Yard for two years at his death in 1838.
In 1817 Woolsey married Susan Cornelia Tredwell, the daughter of Dr. James Tredwell, with whom he had seven children. Most of their children were named for his aunts and uncles on his mother Alida's side. One son was named for Judge Richard Ray Lansing, who married two of Woolsey's first cousins.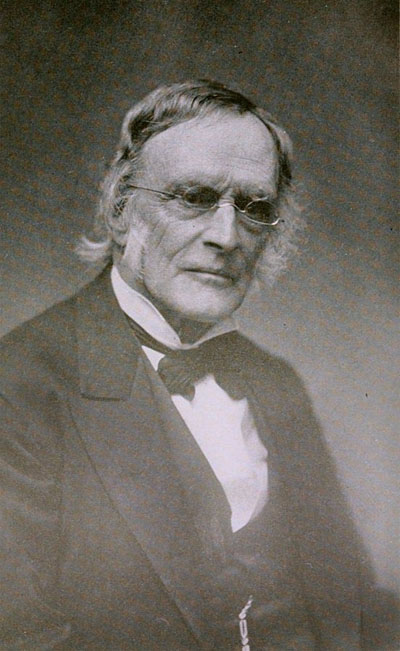 Theodore Dwight Woolsey, the greatgrandson of Rev. Benjamin Woolsey,was born October 31, 1801 in New York City. Like Rev. Woolsey, he attended Yale College, continuing his studies with a year in law in Philadelphia, and two years in theology at Princeton. He later studied Greek in Germany. He was a professor of Greek at Yale from 1831 to 1846, then becoming president of Yale until he resigned in 1871.


Encyclopedia Britannica
Theodore Dwight Woolsey, (born Oct. 31, 1801, New York City—died July 1, 1889, New Haven, Conn., U.S.) American educator and scholar, president of Yale (1846–71), whose many innovations later became common in institutions of higher learning.

Woolsey graduated as head of his class at Yale in 1820, and in 1831 he was appointed professor of Greek there. Elected president of Yale in 1846, Woolsey improved scholarly standards and expanded the university. Under his leadership the scientific school was founded, the first American Ph.D. was awarded (1861), the first college school of fine arts was established, the law and divinity schools were rejuvenated,



The Twentieth Century Biographical Dictionary of Notable Americans
WOOLSEY, Theodore Dwight, educator, was born in New York city, Oct. 31, 1801; son of William Walton and Elizabeth (Dwight) Woolsey, and nephew of Timothy Dwight (q.v.), president of Yale; grandson of Benjamin and Ann (Muirson) Woolsey, and of Maj. Timothy and Mary (Edwards) Dwight, and a descendant of President Jonathan Edwards, Col. William Smith (chief-justice of New York, d. 1705); the Rev. Thomas Hooker, and other prominent colonists.

He was graduated at Yale, A.B., 1820, A.M., 1823, studied law in Philadelphia, 1820-21, and theology at Princeton, 1821-23. He was a tutor at Yale, 1823-25; was licensed to preach in 1825, and studied abroad, 1827-30.

He was married, Sept. 5, 1833, to Elizabeth Martha, daughter of Josiah and Abigail (Breese) Salisbary of Boston, Mass., and secondly, Sept. 6, 1854, to Sarah Sears, daughter of Gilman and Mary (Briggs) Prichard.

He was professor of Greek language and literature at Yale, 1831-61, and was president of Yale Oct. 21, 1846, to Oct. 11, 1871, when he resigned. He was lecturer on international law, 1873-77, and was a fellow of Yale, 1871-85. He was a member of the American company of revisers of the New Testament; was president of the Oriental society, and a regent of the Smithsonian Institution. He received from Wesleyan university the honorary degree of LL.D. in 1845, and from Harvard, that of D.D. in 1847, and LL.D. in 1886. The name, Theodore D. Woolsey (1801-1889), in "Class C, Educators," received 21 votes for a place in the Hall of Fame for Great Americans, October, 1800.

Besides editing many Greek dramas, he wrote: Introduction to the Study of International Law (1860); Essays on Divorce and Divorce Legislation (1869); Religion of the Present and of the Future (1871); Political Science (2 vols., 1877) Communism and Socialism in their History and Theory (1880), and Helpful Thoughts for Young Men (1882).

He died in New Haven, Conn., July 1, 1889.




Bartleby
Theodore Dwight Woolsey (1801–89), who graduated at Yale in 1820, was in Germany and France from 1827 to 1830, studying with Welcker, and with both Hermann and Boeckh. In 1830 he was present at the "Literary Convention" held in New York, which was the first important American assemblage of professional educators, and was associated with the founding of New York University. Woolsey and others—among them, Francis Lieber—addressed the convention in defence of liberal studies. At Yale he was professor of Greek from 1831 to 1846, and president from 1846 till he resigned in 1871. He edited the Alcestis (1834), the Antigone, and the Electra (1835–37), the Prometheus (1837), and the Gorgias (1842). Like Felton, Woolsey did not train professional philologists, but did much to induct American youth into a liberal education. He exhibits the Yale sobriety and lucidity that is characteristic of his uncle, Timothy Dwight, and of his younger contemporaries, James Hadley and William Dwight Whitney; and like Lieber and Hadley he turned from the classics to political science and law.