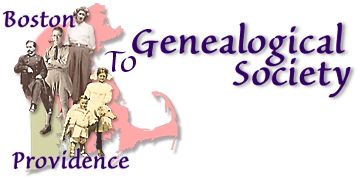 Free Genealogy Fair

Especially BRISTOL County - NORFOLK County - MASS Area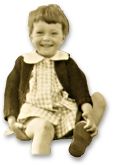 1998 Genealogy Fair
On August 15, 1998 the Boston to Providence Genealogical Society held its first annual Genealogy Fair.  It was a success as about 100 People came to find genealogy relating to the area.  Lunch and Snacks was served in a separate area for those who wanted a break during the 9:00 A.M. to 4:00 P.M. event.  Articles in the Sun Chronicle and the Foxboro Reporter gave details of the event afterward with favorable response.
A copy machine was used on several occasions where individuals shared the information they had with other.   Many traded names and addresses.  One individual went home and got her father and came back in the afternoon for several hours.
Various exhibits were included such and pedigree charts, Scottish memorabilia, and Slide Presentations.   A queries desk was frequented by many.
The displays included all age groups.   A fine display by Erica Puopolo, young lady in high school,   who prepared charts and placards for beginning genealogists.  She traced her Drake family for several hundred years. Diana Frazer displayed several software programs and had information regarding the LDS Family History Centers.
Lee White shared her White family research, Ken Graves sponsored the Graves Family Association and Don & Evelyn Wright displayed the Dean  and several other lines.  Richard Ross had a Scottish Kiln and other items.  Each exhibitor had books which are helpful in genealogical research in the area. Now with a much longer notice time, we feel the fair will be even a greater success in 1999. 
Plans are underway for the Second Annual Genealogical Fair in 1999.  No date has been set.  Look at this site for further information.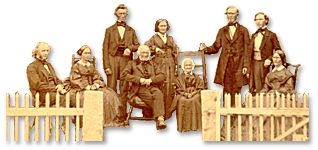 To contact the Boston To Providence Genealogical Society:
P.O. Box 470, Wrentham, MA 02093

This webpage created by InterMedia Enterprises


Copyright © 1999, Boston To Providence Genealogical Society