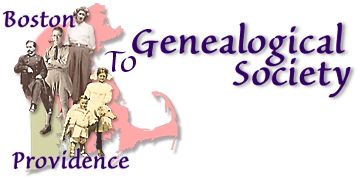 Town Books by Town Libraries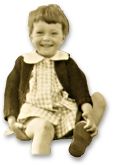 MASSACHUSETTS
Attleboro, Franklin, Taunton, Wrentham



If your ancestors come from the Massachusetts area in the 17th and 18th century, you can congratulate yourself on your luck. It turns out that the vital statistics records - births, marriages and deaths - for Massachusetts have been published for each town up to about 1849.

Rhode Island also collected together books of vital statistics, but organized them by the source of information, for example, church records from specific churches.

Many libraries have these books in their special collections, but the inevitable toll of time means that there will be holes in those collections. To save you the disappointment of driving to a library for a book that isn't part of their collection, we've gathered together the current set of town books available at some libraries.

If your favorite library isn't included here and you'd like to send us your library's list, we'd love to have it.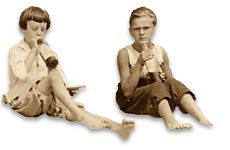 TOWN BOOKS AT THE ATTLEBORO LIBRARY
ATTLEBORO MA
About the Library
Family Books
MASSACHUSETTS
Attleboro, Barr, Bellingham, Becket, Berlin, Beverly, Billerica, Bolton, Boxboro, Bradford, Bridgewater, Brimfield, Brookline, Buckland/Montague, Cambridge, Cape Cod, Carver, Charlmont, Charleston, Chelmsford, Chelesea, Chester, Chilmark, Cohasset, Colrain, Conway, Cummingham,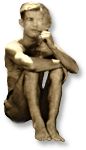 Dana, Dalton, Danvers, Dartmouth, Dedham, Deerfield, Douglas, Dover, Dracut, Dudley, Dunstable, Duxbury, East Bridgewater, Eastham, Edgartown, Essex, Fairhaven, Falmouth, Foxborough, Gardiner, Georgetown, Gill, Gloucester, Grafton, Granville, Greenfield, Groton, Halifax, Hamilton, Hanover, Hanson, Harvard, Harwick, Haverhill, Heath, Hinsdale, Holden, Holliston, Hopkinton, Hubbardston, Hull, Ipswitch, Kingston, Lawrence, Lee, Leicester, Leominster, Lexington, Lincoln, Littleton, Lowell, Lynn, Lynnfield, Malden, Manchester, Marblehead, Marlborough, Marshfield, Medford, Medway, Methuen, Mendon, Middleboro, Middlefield, Middleton, Millbury, Milford, Montgomery, Nantucket, Natick, New Ashford, New Braintree, New Bedford, New Salem, Newbury, Newburyport, Newton, Northbridge, Norton,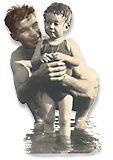 Oakham, Orleans, Otis, Oxford, Palmer, Pelham, Pembroke, Pepperell, Peru, Petersham, Phillipston, Plymouth Town, Plympton, Princeton, Reading, Rehoboth, Rethland, Richmond, Rochester, Rockport, Rowley, Roxbury, Royalston, Rutland, Salem, Salisbury, Saugus, Scituate, Sharon, Shelburne, Shrewsbury, Shirley, Southboro, Southbridge, Spencer, Sturbridge, Stoneham, Stow, Sudbury, Sutton, Swansea, Taunton, Templeton, Tewksbury, Tisbury, Topsfield, Truro, Tynsborough, Tyringham, Upton, Uxbridge, Wakefield, Walpole, Waltham, Wareham, Warren, Washington, Wayland, Webster, Wenham, West Bridgewater, Westborough, West Boylton, Westford, Westminster, Weston, Westport, West Springfield, West Stockbridge, Weymouth, Williamstown, Winchendon, Windsor, Worcester, Wrentham, Yarmouth
RHODE ISLAND
Providence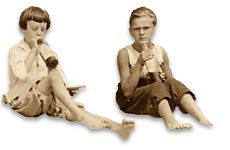 TOWN BOOKS AT THE FRANKLIN LIBRARY
FRANKLIN MA
About the Library
Family Books
No list of their collection of town books is currently publicly available.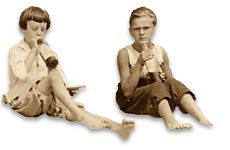 TOWN BOOKS AT THE TAUNTON LIBRARY
TAUNTON MA
About the Library
Family Books
MASSACHUSETTS - THESE AREN'T RIGHT; REPLACE ASAP
Abington, Alford, Acton, Amesbury, Andover, Attleboro, Arlington, Ashburham, Asfield, Athol, Bellingham, Becket, Bedford, Beverly, Billerica, Bolton, Boxford, Boxboro, Bradford, Bridgewater, Brimfield, Brockton, Brookfield, Brookline, Buckland/Montague, Burlington, Carlisle, Carver, Charlmont, Charleston, Chelmsford, Chelesea, Chester, Chilmark, Cohasset, Conway, Dana, Dalton, Danvers, Dartmouth, Deerfield, Doudes, Dover, Dracut, Dudley, Dunstable, Duxbury, Edgartown, East Bridgewater, Essex, Foxborough, Framingham, Gardiner, Georgetown, Gill, Gloucester, Grafton, Granville, Great Barrington, Greenfield, Groton, Hamilton, Hanover, Harwick, Harvard, Haverhill, Heath, Hinsdale, Holden, Holliston, Hopkinton, Hubbardston, Hull, Ipswitch, Kingston, Lawrence, Lee, Leicester, Leominster, Lexington, Lincoln, Lowell, Lynn, Lynnfield, Malden, Manchester, Mansfield, Marblehead, Medfield, Medford, Medway, Methuen, Mendon, Middlefield, Middleton, Millbury, Milford, Montgomery,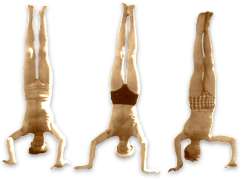 Nantucket, Natick, New Ashford, New Braintree, New Bedford, New Salem, Newbury, Newburyport, Newton, Northbridge, Norton, Oakham, Otis, Oxford, Palmer, Pelham, Pembroke, Pene, Petersham, Phillipston, Plympton, Reading, Richmond, Rochester, Rockport, Royalston, Rethland, Salem, Slaisbury, Saugus, Scituate, Sharon, Shelburne, Sherborn, Shrewsbury, Shirley, South Bourne, Spencer, Sturbridge, Stoneham, Stow, Sutton, Templeton, Tewksbury, Tisbury, Tynsborough, Tyringham, Upton, Uxbridge, Wakefield, Walpole, Waltham, Warren, Washington, Wayland, Wingham, West Bridgewater, Westborough, West Boylton, Westford, Westminster, West Newbury, Westport, West Springfield, West Stockbridge, Williamstown, Windsor, Worthington, Wrentham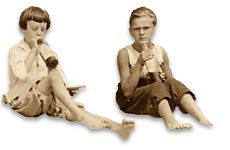 TOWN BOOKS AT THE FISK LIBRARY
WRENTHAM MA
About the Library
Family Books
MASSACHUSETTS
Abington, Alford, Acton, Amesbury, Andover, Attleboro, Arlington, Ashburham, Asfield, Athol, Bellingham, Becket, Bedford, Beverly, Billerica, Bolton, Boxford, Boxboro, Bradford, Bridgewater, Brimfield, Brockton, Brookfield, Brookline, Buckland/Montague, Burlington, Carlisle, Carver, Charlmont, Charleston, Chelmsford, Chelesea, Chester, Chilmark, Cohasset, Conway,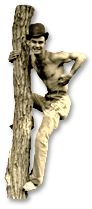 Dana, Dalton, Danvers, Dartmouth, Deerfield, Doudes, Dover, Dracut, Dudley, Dunstable, Duxbury, Edgartown, East Bridgewater, Essex, Foxborough, Framingham, Gardiner, Georgetown, Gill, Gloucester, Grafton, Granville, Great Barrington, Greenfield, Groton, Hamilton, Hanover, Harwick, Harvard, Haverhill, Heath, Hinsdale, Holden, Holliston, Hopkinton, Hubbardston, Hull, Ipswitch, Kingston, Lawrence, Lee, Leicester, Leominster, Lexington, Lincoln, Lowell, Lynn, Lynnfield, Malden, Manchester, Mansfield, Marblehead, Medfield, Medford, Medway, Methuen, Mendon, Middlefield, Middleton, Millbury, Milford, Montgomery,

Nantucket, Natick, New Ashford, New Braintree, New Bedford, New Salem, Newbury, Newburyport, Newton, Northbridge, Norton, Oakham, Otis, Oxford, Palmer, Pelham, Pembroke, Pene, Petersham, Phillipston, Plympton, Reading, Richmond, Rochester, Rockport, Royalston, Rethland, Salem, Slaisbury, Saugus, Scituate, Sharon, Shelburne, Sherborn, Shrewsbury, Shirley, South Bourne, Spencer, Sturbridge, Stoneham, Stow, Sutton, Templeton, Tewksbury, Tisbury, Tynsborough, Tyringham, Upton, Uxbridge, Wakefield, Walpole, Waltham, Warren, Washington, Wayland, Wingham, West Bridgewater, Westborough, West Boylton, Westford, Westminster, West Newbury, Westport, West Springfield, West Stockbridge, Williamstown, Windsor, Worthington, Wrentham





To contact the Boston To Providence Genealogical Society:
P.O. Box 470, Wrentham, MA 02093

Ancestors courtesy of Marion Cafferky

This webpage created by InterMedia Enterprises


Copyright © 1998, Boston To Providence Genealogical Society