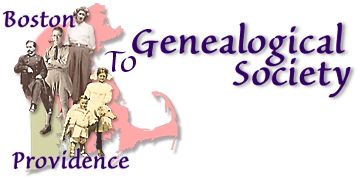 Family Books by Town Library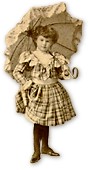 MASSACHUSETTS
Attleboro, Franklin, Taunton, Wrentham



People have always been fascinated by who their ancestors were. Luckily for us, many of them wrote down what they learned. There is a large cottage industry in the creation of family books - books about a particular surname, the descendants of a particular couple, the ancestors of a particular person.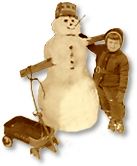 Since these books are usually printed with a very small print run, it's very difficult to get hold of originals. What works in our favor is that the author will usually make sure that libraries in the area discussed by the book get a copy. This means that it's always worthwhile to check around your area to see if someone has already done a lot of the work for you.
We've collected together a quick inventory of these family books for some libraries in the Boston to Providence area. If you'd like to send us an inventory for a library we haven't yet covered, we'd be glad to get it.
If you're interested in a family book that's in a library further away than you want to travel, you might want to see what small genealogical presses have available for copies of out-of-print publications.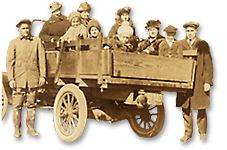 FAMILY BOOKS AT THE ATTLEBORO PUBLIC LIBRARY
ATTLEBORO MA
About the Library
Town Books
Alden, Ames, Andrews, Angell, Arnold, Baird, Balcom, Balcombe, Battey, Benton, Bolkom, Bent, Bishop, Bliss, Bosworth, Bray, Briggs, Brown, Browne, Bullock, Burbank, Burroughs, Butterfield, Capen, Capron, Carnes, Carpenter, Carter, Carrier, Cheever, Clafin, Coffin, Comee, Comey, Cooper,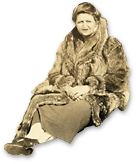 Crapo, Crossman, Courier, Courier, Dagget, Dary, Denison, Dion/Guyon, Dulany, Dunham, Estes, Esty, Fisher, Follett, Foster, Freeman, Fuller, Furlong, Guyon/Dion, Green, Hale/Smith, Hatch, Hicks, Hix, Hodges, Holbrook, Holman, Holmes, Hopkins, Horton, Jewett, Jillson, Kelley, Kimberly, Lamoureux, Martin, McIntire, Moffat, Morrison, Mumsey, Nerney, Newcomb, Nurse, Paradis, Paramenter, Peck, Percy, Pierce, Pillsbury, Plimpton, Pratt, Proctor, Pullen, Putnam, Raymond, Read, Richardson, Riley, Robinson, Round, Rounsevell, Sedgley, Sheffield, Sheldon, Simmonds, Small, Smith/Hale, Smith, Spragues, Starkeys, St. John, Stuart, Sturtevant, Swain, Sweet, Tilson, Titus, Wall, Ward, Washington, Welch, Wellcome, Weston, Whitman, Wilmarth, Woodcock, Wyss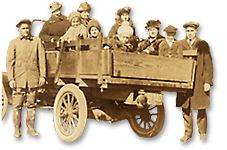 FAMILY BOOKS AT THE FRANKLIN PUBLIC LIBRARY
FRANKLIN MA
About the Library
Town Books
No list of their collection of family books is currently publicly available.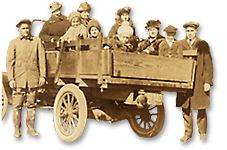 FAMILY BOOKS AT THE TAUNTON PUBLIC LIBRARY - THESE ARE WRONG - CHANGE ASAP
TAUNTON MA
About the Library
Town Books
Alden, Ames, Andrews, Angell, Arnold, Baird, Balcom, Balcombe, Battey, Benton, Bolkom, Bent, Bishop, Bliss, Bosworth, Bray, Briggs, Brown, Browne, Bullock, Burbank, Burroughs, Butterfield, Capen, Capron, Carnes, Carpenter, Carter, Carrier, Cheever, Clafin, Coffin, Comee, Comey, Cooper,

Crapo, Crossman, Courier, Courier, Dagget, Dary, Denison, Dion/Guyon, Dulany, Dunham, Estes, Esty, Fisher, Follett, Foster, Freeman, Fuller, Furlong, Guyon/Dion, Green, Hale/Smith, Hatch, Hicks, Hix, Hodges, Holbrook, Holman, Holmes, Hopkins, Horton, Jewett, Jillson, Kelley, Kimberly, Lamoureux, Martin, McIntire, Moffat, Morrison, Mumsey, Nerney, Newcomb, Nurse, Paradis, Paramenter, Peck, Percy, Pierce, Pillsbury, Plimpton, Pratt, Proctor, Pullen, Putnam, Raymond, Read, Richardson, Riley, Robinson, Round, Rounsevell, Sedgley, Sheffield, Sheldon, Simmonds, Small, Smith/Hale, Smith, Spragues, Starkeys, St. John, Stuart, Sturtevant, Swain, Sweet, Tilson, Titus, Wall, Ward, Washington, Welch, Wellcome, Weston, Whitman, Wilmarth, Woodcock, Wyss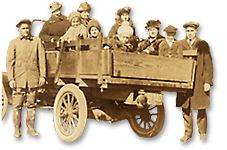 FAMILY BOOKS AT THE FISK LIBRARY
WRENTHAM MA
About the Library
Town Books
XX, YY





To contact the Boston To Providence Genealogical Society:
P.O. Box 470, Wrentham, MA 02093

Ancestors courtesy of Marion Cafferky

This webpage created by InterMedia Enterprises


Copyright © 1998, Boston To Providence Genealogical Society