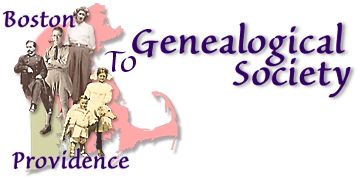 Some Terminology

LDS - Latter Day Saint Centers

In LDS centers such as the Family History Center in Foxboro, several series of records are available to assist you in searching your family.

IGI - International Genealogical Index

This microfich contains many names with birth, marriage and death statistics.  The scope of the records are mostly US with many foreign country records as well. (Available on fich and computer) (updated every 2 years on fiche)

AF - Ancestral File

This computer file shows the relation ships of individuals where you can search print out relationships and review sources.

LOCALITY FILE - Locality of Genealogical Resources

Microfiche records arranged by locality including Vital Records, Wills, Town Records, books and many other sources.  Use this when you want to specifically locate information from a specific locality.  This is good also when you are planning a trip to the large library in Salt Lake.  Look up the refernece numbers (film or books) at the local LDS center, then spend your time effectively on your next trip.
To contact the Boston To Providence Genealogical Society:
P.O. Box 470, Wrentham, MA 02093

Ancestors courtesy of Richard Ross

This webpage created by InterMedia Enterprises


Copyright © 1998, Boston To Providence Genealogical Society